Looking to create your best self? Whether it's good-for-you lifestyle hacks, smarter ways to supplement, or tasty tips to fuel optimal health, Talk Healthy Today — brought to you by the folks at Better Nutrition, Amazing Wellness, Clean Eating, and Vegetarian Times — provides you the latest research, tools, and common sense tips you need to get and stay healthy… starting today!
Registered Holistic Nutritionist, Andrea Donsky, and health expert Lisa Davis discuss their passion for living a natural, healthy lifestyle. As ambassadors of all things natural, their mission is to share with others ways to become healthier by exploring better nutrition, safer products and greener options… and to help you live your life so you too can become Naturally Savvy!
Active Allyship… it's more than a #hashtag! Now is the time for honest, unfiltered conversation. For authentic voices and their stories. And for connection. Join Sunni and Lisa as they confront the moment head-on with a podcast that's as substantive, passionate, and as real as the lives behind the headlines."Active Allyship… it's more than a #hashtag!" goes beyond the likes, the retweets, and the hashtags, making space for the vital dialogue necessary for racial justice.
NPR It's Your Health Archives
Lisa is the author of Clean Eating, Dirty Sex: Sensual Superfoods and Aphrodisiac Practices for Ultimate Sexual Health and Connection (Skyhorse Publishing, 2019), a memoir, lifestyle guide, and cookbook.
Lisa chatted about her book on The Jenny McCarthy Show, In Depth with Larry Flick, The Karen Hunter Show, and Stand Up with Peteon SiriusXM. She was also invited on The Howard Stern Wrap Up Show on two separate occasions to advise the staff on their health challenges. In addition to being a guest on SiriusXM, Lisa was also on numerous shows on terrestrial radio. Lisa is as engaging, humorous, and authentic as a guest as she is as a host.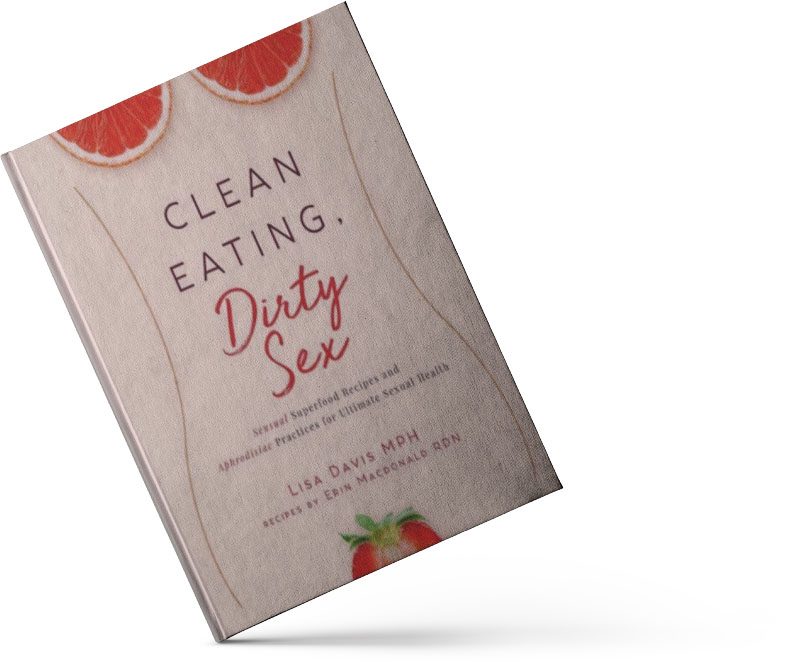 Easy to Love
but Hard to
Live With
35 powerful essays from adults and those who love them with autism, mental illnesses, fetal alcohol spectrum disorders, OCD, ADHD, and other "invisible disabilites. Life with an invisible disability is often shrouded in isolation, shame, and judgment. The stories in this book lift the veil and let readers know they are not alone — that there is a community of strong, passionate, smart, funny, and exceptional people walking beside them. Instead of putting on appearances, readers are invited to celebrate and connect with who they really are.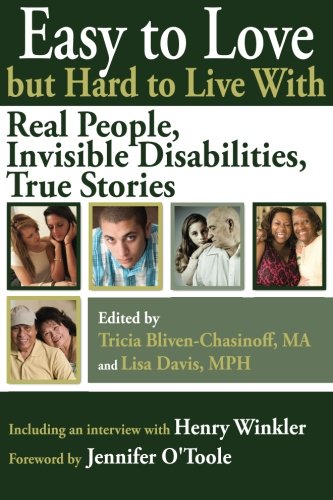 Lisa Davis' new book Clean Eating and Dirty Sex is well-researched, well-written, informative, humorous, and filled with great recipes. The title is a clever play on words. It is not about dirty sex, but rather, how eating a healthy diet is key to living a healthy lifestyle and how it can ultimately lead to a better sex life with your partner. There is no doubt that the author draws from a vast wealth of research (based on talking to many experts in the field including health and medical professionals), and personal experience in what constitutes a healthy diet and how it impacts our basic physiology. One of the best parts of this book is the author's uncanny ability to engage the reader. She talks about her own personal experiences- which are often very funny- and how her ideas about living a healthy lifestyle evolved over time. I would recommend this book to anyone who is interested in learning more about the fundamentals of why it is important to eat healthy (in a society saturated by SAD foods) and discovering fun and interesting ways to achieve it.
For years, I told no one how I felt. I always thought most people experienced trauma in their life, but put on an "act" to the world, due to shame and embarrassment. I know I did. It's about time someone had the courage to write a book addressing mental illness and other conditions people deal with in their lives. I, highly, recommend this book to educate yourself to the conditions the people in this book FINALLY bring to the world's attention.
DON'T MISS OUR WEEKLY EPISODES. SUBSCRIBE NOW!
Join our mailing list and get notified when we record new episodes